Invisible Avian Averting System - America's Best Bird Control System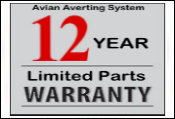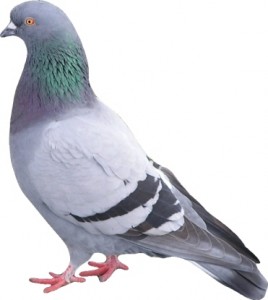 "Invisible" Avian Averting System
(Pigeons/Vultures/Gulls Nesting, Roosting, and Loafing on Structures)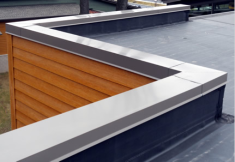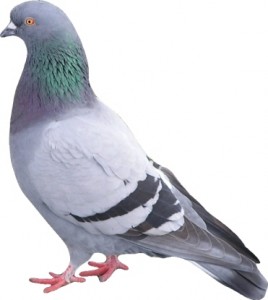 "Non-Penetrating" Avian Averting System
(Pigeons/Vultures/Gulls Nesting, Roosting,and Loafing on Structures)

---
Flocking Migratory Bird Relocation Services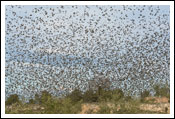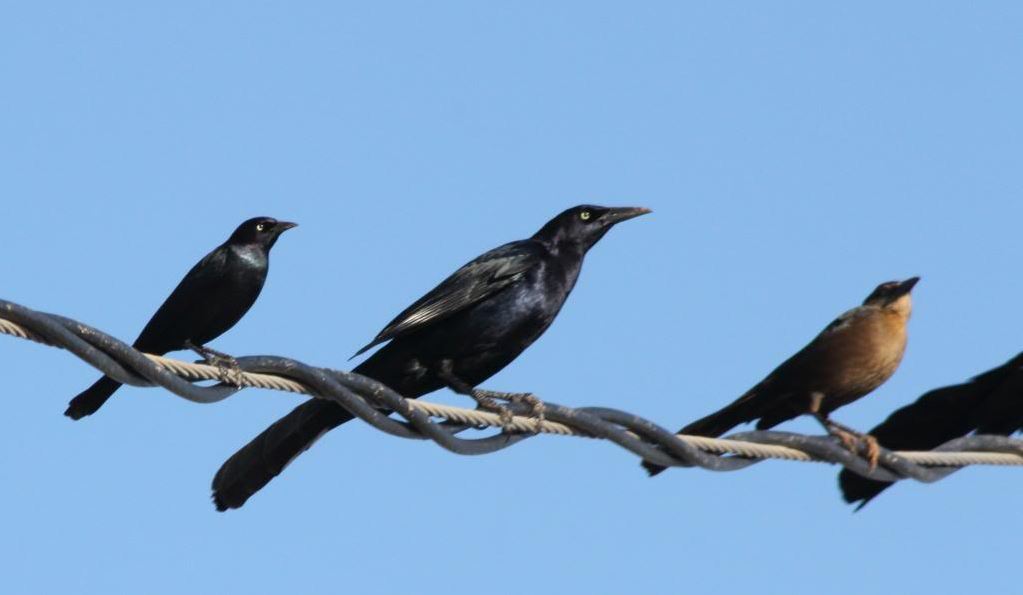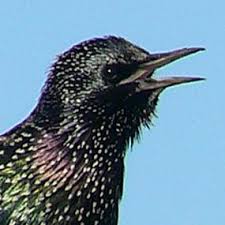 Trees - Migratory Bird Control
(Grackle, Starling, Dove, Cowbirds, Crows)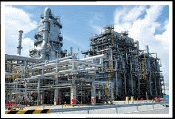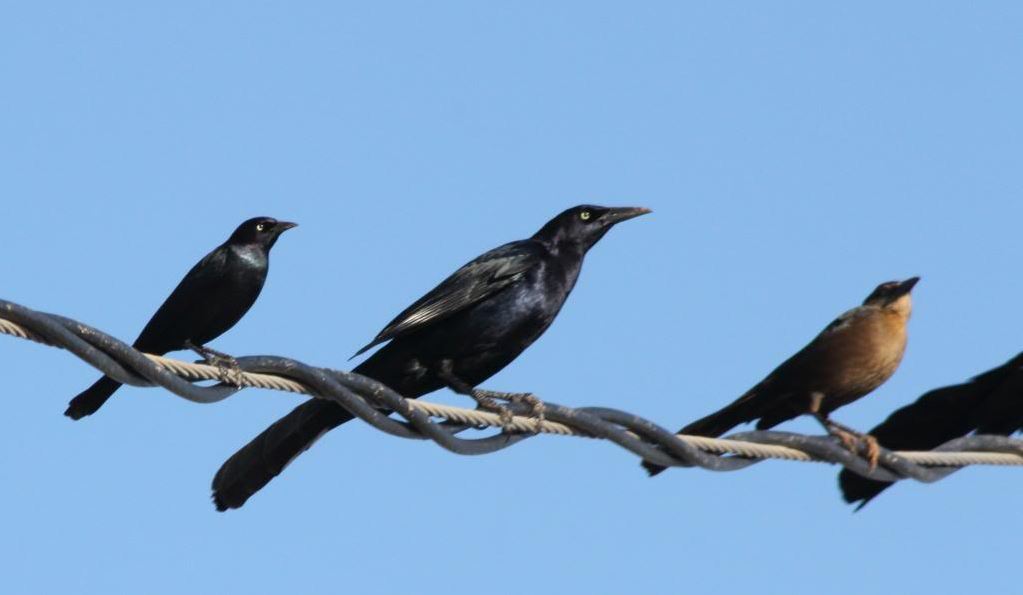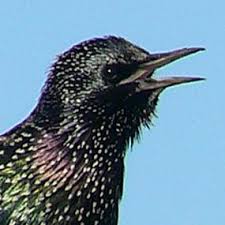 Chemical Plants - Migratory Bird Control
(Grackle, Starling, Dove, Cowbirds, Crows)

---
Special Relocation Systems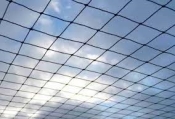 Ceiling Exclusion Barriers & Grids
(Gulls, Starlings, Sparrows, etc.)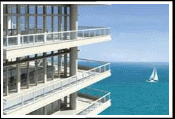 Balcony Railing Guards / Barrier Strips
(Pigeons, Vultures, Gulls, Etc.)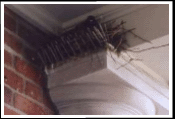 Not Recommended Inefficient Products
---




Click here to view our install gallery.




Historical Structures (View all sectors)
Lincoln Memorial
Thomas Jefferson Memorial
Heritage Hall - Vancouver
Littlefield House
California State Capitol Building
Invisible Avian Averting System - America's Best Bird Control System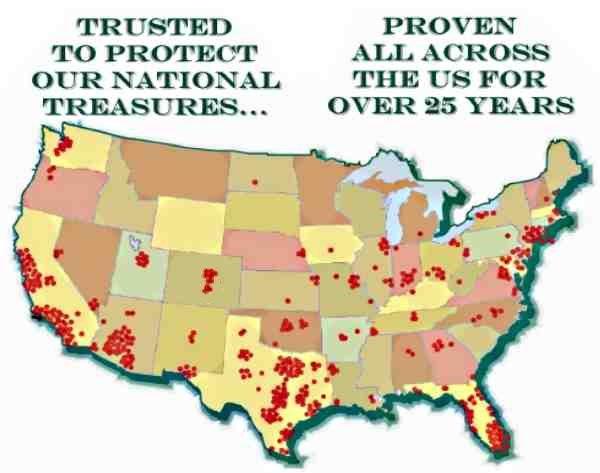 Follow us on Facebook, Youtube, Twitter and LinkedIn for the best of bird control all across America:







Bird Control Systems and Avian Control Solutions
Structures- Invisible Avian Averting System - America's Best Bird Control System


---
Relocation Services for Flocking Birds
---
Special Systems- Balcony Railing Solutions, Rooftop Grids, Exclusion Barriers, and Perch Modification
Avian Flyaway, Inc. solves commercial bird problems permanently. Give us a call 800-888-0165.
To eliminate your pest bird problem, our bird proofing solutions are ideal for commercial buildings, educational facilities, government/municipal structures, historical structures, and medical facilities.
All of our commercial bird removal systems feature:
Product Presentation - All bird proofing methods are non-lethal, building friendly, aesthetically pleasing and easily maintained. AFI is the trusted commercial leader in virtually invisible bird control solutions. Only the birds and our clients know our bird deterrent system is there, while visitors and customers don't.
Installations - Corporate installation by certified AFI technicians. We offer not only product, we custom design the system and guarantee results through our own professional installation. We do the work, you receive the benefit. Our pigeon Control Installation teams are the best.
Knowledge of the bird - Addresses why the birds are present and provides behavior modification on necessary areas. We actually train the birds to fly away. With over 20 years of bird control experience, we are the Nationwide Specialists in Pigeon, Grackle, Vulture, Seagull, Starling, and Migratory Bird Control.
Environmentally Safe and Harmless - "Green" No Chemicals! Non-lethal, Harmless to the Birds. Endorsed by the Audubon Society. Avian Flyaway Inc. is committed to environmental sustainability in all of processes and installations. Our systems are environmentally friendly.
Warranty - 100% guaranteed satisfaction.
Satisfied Customers - AFI systems have ended bird-related problems for federal, state and municipal structures, transit and highway departments, hospitals, schools, commercial and apartment buildings. Our client list is amazing; let us show you why.
Woman Owned Business - An equal opportunity employer.
Nationwide Service Area we solve the toughest pest bird problems all over the United States. Call for a free survey.
Texas Regional Offices- Dallas, Fort Worth, DFW, Dallas Fort Worth Metroplex area, Houston, Austin, San Antonio, El Paso, Waco, Harlingen, McAllen, Abilene, Corpus Christi, Lubbock, Wichita Falls, and the whole state of Texas. We also service Okahoma, Louisiana, Arkansas, New Mexico, Missouri, Kansas, Virginia, Nebraska, Illinois, Indiana, Ohio, Michigan, Minnesota, Tennessee, Pennsylvania, Maryland, Delaware, Alabama, North Carolina, South Carolina, including Memphis, Nashville, Atlanta, Birmingham, Mobile, New Orleans, Shreveport, Little Rock, Tulsa, Oklahoma City, Kansas City, St. Louis, Chicago, Indianapolis, Washington DC etc.
New York Regional Offices- New York City, New York, New Jersey, Connecticut, Rhode Island, Boston Massachusettes, and the whole northeast and east coast including Philadelphia, .
Western Regional Offices- Tucson and Phoenix Arizona, Los Angeles, San Diego, San Francisco, Las Vegas Nevada, Denver and Colorado Springs, Salt Lake City Utah, Seattle Washington, and Portland Oregon.
Southeastern Regional Offices- Miami, Fort Lauderdale, Tampa, Orlando, Jacksonville, Pensacola, Bal Harbour, Orlando, Talahassee, and all of Florida.


Avian FlyAway is the bird control expert nationwide, we proudly serve all of these metro areas across the US: Abilene, Albany, Albuquerque, Alexandria, Allentown, Altoona, Amarillo, Ames, Anchorage, Ankeny, Appleton, Apple Valley, Asheville, Athens-Clarke, Atlanta, Auburn, Augusta, Austin, Bakersfield, Barnstable Town, Baton Rouge, Battle Creek, Beaumont, Bellingham, Bend, Billings, Biloxi, Binghamton, Birmingham, Bismarck, Blacksburg, Bloomington, Bloomington, Boise City, Bonita Springs, Bossier City, Boston, Bowling Green, Bozeman, Bryan, Buckeye, Buffalo-Saint Catharines, Bullhead City, Canton, Cape Coral, Carson City, Casa Grande, Casper, Castle Rock, Cedar Rapids, Champaign, Charleston, Charleston, Charlotte, Charlottesville, Chattanooga, Cheyenne, Chicago, Chico, Cincinnati, Clarksville, Cleveland, Coeur d'Alene, College Station, Colorado Springs, Columbia, Columbus, Concord, Conroe, Corpus Christi, Corvallis, Dallas, Danville, Dayton, Daytona Beach, Decatur, DeKalb, Delano, Denver, Des Moines, Detroit-Windsor, Dothan, Dubuque, Duluth, East Lansing, Eau Claire, Elkhart, Enid, Erie, Eugene, Evansville, Fargo, Farmington, Fayetteville, Flagstaff, Fond du Lac, Fort Myers, Fort Pierce, Fort Smith, Fortuna Foothills, Fort Wayne, Fresno, Gainesville, Grand Forks, Grand Island, Grand Junction, Grand Rapids, Great Falls, Green Bay, Greensboro, Greenville, Gulfport, Hanford, Harlingen, Harrisburg, Harrisonburg, Hartford, Hattiesburg, Hickory, Hilo, Honolulu, Houston, Huntersville, Huntington, Huntsville, Hutchinson, Idaho Falls, Indianapolis, Iowa City, Jackson, Jacksonville, Janesville, Jefferson City, Johns Creek, Johnson City, Jonesboro, Joplin, Kalamazoo, Kannapolis, Kansas City, Kennewick, Killeen, Kingsport, Knoxville, Kokomo, Lacey, La Crosse, Lafayette, Lake Charles, Lake Havasu City, Lakeland, Lancaster, Lansing, Las Cruces, Las Vegas, Lawrence, Lawton, Lehigh Acres, Lexington, Lincoln, Little Rock, Logan, Lompoc, Longview, Los Angeles, Louisville, Lubbock, Lynchburg, MacAllen-Reynosa, Macon, Madera, Madison, Manhattan, Mansfield, Maricopa, Matamoros-Brownsville, Medford, Melbourne, Memphis, Merced, Mexicali, Miami, Midland, Milwaukee, Minneapolis-Saint Paul, Mishawaka, Missoula, Mobile, Modesto, Monroe, Montgomery, Muncie, Murfreesboro, Nashville, New Braunfels, New Orleans, New York, Norfolk-Virginia Beach, Normal, North Fort Myers, Nuevo Laredo, Ocala, Odessa, Oklahoma City, Olympia, Omaha, Orlando, Oshkosh, Owensboro, Palm Bay, Palm Coast, Pasco, Pensacola, Peoria, Philadelphia, Phoenix, Pine Bluff, Pittsburgh, Pittsfield, Plymouth, Pocatello, Portage, Port Arthur, Port Charlotte, Porterville, Portland, Portland, Port Saint Lucie, Prescott, Prescott Valley, Providence, Pueblo, Quad Cities, Raleigh, Rapid City, Reading, Redding, Reno, Richland, Richmond, Roanoke, Rochester, Rochester, Rockford, Rocky Mount, Rogers, Rohnert Park, Roswell, Sacramento, Saginaw, Saint Cloud, Saint George, Saint Joseph, Saint Louis, Salina, Salinas, Salt Lake City, San Angelo, San Antonio, San Diego-Tijuana, San Francisco, San Luis Obispo, San Marcos, Santa Fe, Santa Maria, Santa Rosa, Sarasota-Bradenton, Savannah, Scranton, Seattle, Sheboygan, Shreveport, Sierra Vista, Sioux City, Sioux Falls, South Bend, Sparks, Spokane, Spokane Valley, Springdale, Springfield, Stillwater, Stockton, Syracuse, Tallahassee, Tampa, Temple, Terre Haute, Titusville, Toledo, Topeka, Tucson, Tulare, Tulsa, Tuscaloosa, Twin Falls, Tyler, Utica, Valdosta, Victoria, Victorville, Visalia, Waco, Warner Robins, Washington-Baltimore, Waterloo, West Des Moines, West Palm Beach, Wichita, Wichita Falls, Wilmington, Wilson, Yakima, Youngstown, Yuba City, and Yuma metro areas Being a national company, our bird control experts solve the toughest most challenging bird control problems only the best bird control specialist can solve.
Avian Flyaway, Inc. is the commercial bird control expert, we are America's bird control specialists!